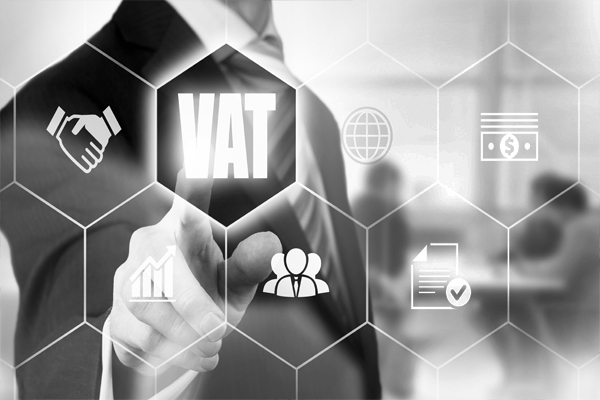 Bahrain's Ministry of Finance (MoF) has confirmed mandatory registration deadlines:
Turnover above BD5m – registration deadline of 20 December 2018 with an effective date of 1 January 2019
Turnover above BD500K and less than or equal to BD5m – registration deadline of 20 June 2019 with an effective date of 1 July 2019
Turnover above BD37.5k and less than or equal to BD500K – registration deadline of 20 December 2019 with an effective date of 1 January 2020
No turnover threshold for non-residents who meet the requirement to register – registration deadline of 20 December with an effective date of 1 January 2019
Has MoF changed the mandatory registration threshold (MRT)?
No, Bahrain's VAT law clearly refers to the MRT as BD37,500 (approximately US$100,000) as set out in the GCC VAT treaty.  The voluntary registration threshold (VRT) also remains at BD18,750 (approximately US$50,000). The announcement from MoF does not change the MRT or the VRT. The mandatory registration deadlines the MoF is using are purely interim measures to ease the pressure on businesses given the short time frame to 1 January 2019.
What should be considered when assessing whether a business meets the mandatory registration threshold or the Bahrain MoF mandated registration threshold:
Total value of all taxable local supplies (excluding the sale of capital assets) in the Kingdom (whilst the Bahrain VAT law does not use the word "taxable" before the word "supplies", both Saudi Arabia and the UAE consider taxable supplies – ie a business that only makes exempt supplies should not be required to register unless the below result in the threshold being met); plus
Total value of all exports (goods and services) from the Kingdom; plus
Total value of all imports that are subject to the reverse charge mechanism (RCM).  For example, a business that only makes exempt supplies locally but exceeds the threshold in relation to purchases from abroad subject to the RCM will still be required to register.
Once all six countries have implemented VAT, supplies that are 'out of scope' will not be considered exports and these will be excluded from the registration test.
What does MoF's decision to stagger registration mean for SMEs?
In simple terms, SMEs have more time to prepare for the introduction of VAT and meet their registration and reporting obligations. These SMEs cannot charge VAT on any of the supplies they make until they are registered.  However, some SMEs that are ready to implement the tax earlier than the MoF mandated registration date may wish to register voluntarily, for the reasons outlined below.
Will SMEs still have to pay VAT?
All businesses importing goods into Bahrain or purchasing any services or goods from a VAT registered larger business (that is, with turnover over BD5m) in Bahrain will still pay VAT.
If a business is not registered, can it recover VAT?
In short, no. Until businesses below the BD5m threshold register for VAT, the VAT they incur on their expenses or purchases will likely be a cost to these businesses as they won't be able to immediately recover the input VAT they pay on their expenses or purchases.
Should SMEs register voluntarily earlier than the MoF mandated date?
The advantages depend on the industry you operate in, the size of businesses in your supply chain, the goods and services you purchase and supply, and the makeup of your other expenses. A manufacturer or reseller will, assuming the business is importing goods or buying from a VAT registered local business, pay VAT which can't be recovered – increasing its cost of doing business. These businesses may have to increase their prices to pass this locked cost on. VAT registered business may seek purchase from other VAT registered businesses to enable them to claim the input VAT rather than pay higher prices to an unregistered SME without the ability to claim input VAT.
Any business incurring significant amounts of VAT on purchases will have a greater incentive to register for VAT voluntarily, with a view to recovering the VAT suffered on inputs – this is likely to include importers, manufacturers, and other businesses buying from VAT registered local businesses.
On the other hand, a business supplying services and whose costs are mainly salaries is unlikely to suffer a large VAT cost on its expenses and purchases, and may therefore have a lesser incentive to register for VAT before the MoF mandated registration date. In other words, a distributor of imported goods or manufacturer will be much more impacted by VAT than a company providing professional consulting services.
If SMEs defer registration, can they recover VAT paid prior to registration?
Bahrain's VAT law does allow for the recovery of input VAT paid prior to registration – subject to meeting the conditions specified in article 44 of the law:
"A Taxable Person is entitled to deduct Input Tax in respect of Goods and Services supplied to him or that have been imported prior to the registration date in the Tax Return of the first Tax Period provided the following conditions are met:
The Goods and Services are received in the course of making Taxable Supplies.
The goods are not supplied before the date of registration
Capital Assets are not fully depreciated before the date of registration.
Receipt of Services within the period of 6 months prior to the date of registration.
The Goods and Services are not subject to any restriction listed in the Agreement and in this law."
What should SMEs be doing now?
Examine their business activities and their position in the supply chain
Estimate how much irrecoverable VAT on their expenses and purchases they are likely to incur
Consider the impact of VAT on pricing and customers
Seek advice on whether they can benefit from article 44 of the Bahrain VAT law – to ensure that only recoverable VAT is claimed, particularly given Bahrain's tough penalty regime
Retain copies of tax invoices received and ensure that these are valid (as prescribed by the Bahrain VAT regulations) to protect their position on pre-registration input VAT claims
Consider compliance costs – businesses with turnovers of less than BD5m will be required to lodge half-yearly returns in 2019. From 2020, businesses with turnovers more than BD3m will lodge monthly returns. Businesses with turnovers under BD3m will lodge quarterly returns.
For more details on this or other VAT issues, contact Mubeen Khadir (mubeen.khadir@keypoint.com), George Campbell (george.campbell@keypoint.com) or another member of Bahrain's leading VAT specialist team.